Modern online video games and gaming apps have adopted a range of features in order to draw players in and keep their attention on the platform. Although some online games are free-to-play, they often encourage players to make in-game purchases  to improve game performance. 
Many games now contain features that could be likened to gambling. The concern about allowing those under 18 to these is that it is conditioning them to gambling behaviour when they are not of an appropriate age.
Helping young people understand the risks
Police Fermanagh and Omagh Neighbourhood officers have received specialist training from Youth Work Alliance to increase their own awareness and knowledge of online gaming and gambling harm.
With a better understanding of how online gaming and gambling are interlinked, officers have begun delivering a series of workshops to young people living in the Fermanagh and Omagh district. The workshops are designed to help young people:
Make safer choices when they are gaming online
Understand the impact of gambling harm
Learn how to access support if they need it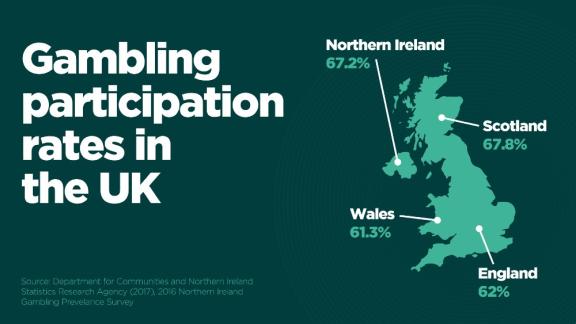 Source: Department for Communities and Northern Ireland Statistics Research Agency (2017) 2016 Northern Ireland Gambling Prevalence Survey.
Youth Work Alliance
The Young People's Gambling Harm Prevention Programme is the largest programme of its kind. Over 25,000 professionals have been trained since 2020 with an estimated reach of over 2 million young people across England, Wales and Northern Ireland. 
Youth Work Alliance's Education Officer has been focusing on delivering the accredited training and support to organisations across the country. Speaking about building relationships with the Police Service of Northern Ireland and Youth Work Alliance, she said: 
"It has been really beneficial working with the Neighbourhood Policing Team as there is a clear alignment in our values and mission. We all want to safeguard children and ensure each young person has the knowledge to make safer choices when they are gaming online."