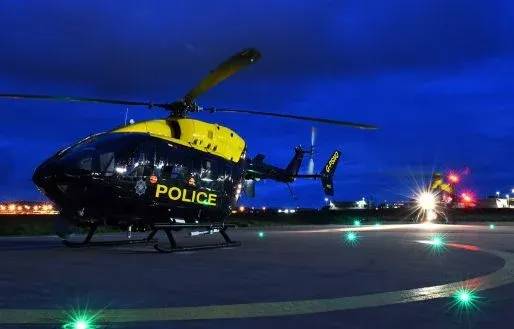 A 28-year-old man who shone a laser beam at the police helicopter has been jailed for 4 months.  Melvin Joyce admitted endangering the aircraft's safety during an incident in January of this year when he directed a laser at it from the Dunmore area of North Belfast on January 21.
Air Support Unit targeted by the beam directed officers to a house entered by those suspected of involvement and an arrest was subsequently made.  The defendant yesterday pleaded guilty to shining a laser beam towards a moving helicopter with the likelihood of dazzling or distracting the pilot and admitted a second count of recklessly or negligently endangering the safety of an aircraft.
He was sentenced to four months in custody for shining the laser.
Air Support Unit exists to try and protect people so to target us and endanger both our officers and the public is totally irresponsible and wrong. We hope this sends a clear message to those who would consider such reckless behaviour about the dangers of doing so and that we will pursue offenders who commit these acts.