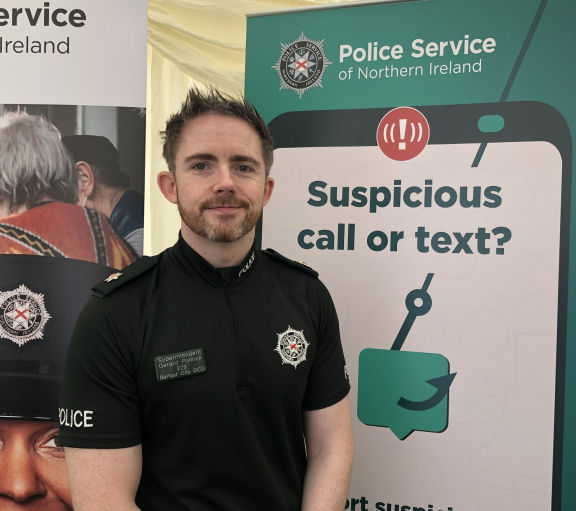 The Police Service of Northern Ireland is urging people to be aware of romance scams ahead of Valentine's Day.

Chair of the ScamwiseNI Partnership, Chief Superintendent Gerard Pollock believes this type of scam is under reported because people feel embarrassed, but he says people should be reassured that help and support is always available. 

Chief Superintendent Pollock said: "Nationally, throughout the UK, around £96 million is lost in romance scams each year. Locally, we've seen losses ranging from hundreds of pounds to more than a hundred thousand pounds.

"One of the most significant in Northern Ireland last year involved the loss of £112,000 where a woman had met the scammer via a dating app and went on to develop what she thought was a genuine relationship. She was persuaded to put her money in cryptocurrency, with the promise of a quick profit. This never materialised – and unfortunately she was left out of pocket and devastated financially and emotionally.

"Scammers seek to build a relationship quickly before requesting money. Initially, they are charming and appear very interested in you, but will have lots of excuses for not being able to meet face-to-face. Then they'll ask for money to help them sort out their problems, or to help them pay for travel, or some investment opportunity. They'll promise to repay the money, but the harsh reality is they have no intention of that and, sadly, for some people looking for romance online, they find a scammer trying to swindle them out of their money. It's despicable and it's heartbreaking."

Stay safe online

Chief Superintendent Pollock says the majority of people using social media or online dating sites are genuine, but he says it's important people are aware of how to keep themselves and their money safe from scammers. He said this type of scam could happen at any time of the year.

"Scammers don't care about gender, sexuality, age or race. But we do see some trends in those who lose money – more frequently they're aged between 30-60yrs and women are slightly more likely to lose money than men but it's very finely balanced. They target everyone, please don't let it be you," added Chief Superintendent Pollock.

How to protect yourself from romance scams

Stay on the app - Always keep communication on the dating website or app you're using. Many have inbuilt security and assistance. They also take steps to remove and ban fake accounts so you're safer there.

Check their socials - Carry out your own research on the person, checking their social media presence to see if it matches what's on the dating site. Looking at key details such as name, location and family members can help identify inconsistencies in what you have been told.

Check their photo - Profile pictures can be deceiving and be taken from anywhere on the internet. You can use various websites to check photos using a reverse image search to prove if the photo is valid.

Never ever send money to someone you haven't met in person – If you're looking for friendship, companionship or love online it should never start with being asked for money, and if it does it's not a friends or relationship worth having.
For further advice and information visit www.nidirect.gov.uk/scamwiseni or the ScamwiseNI Facebook page @scamwiseni.

You can also call Action Fraud via www.actionfraud.police.uk or call 0300 123 2040 or police on the non-emergency number 101.