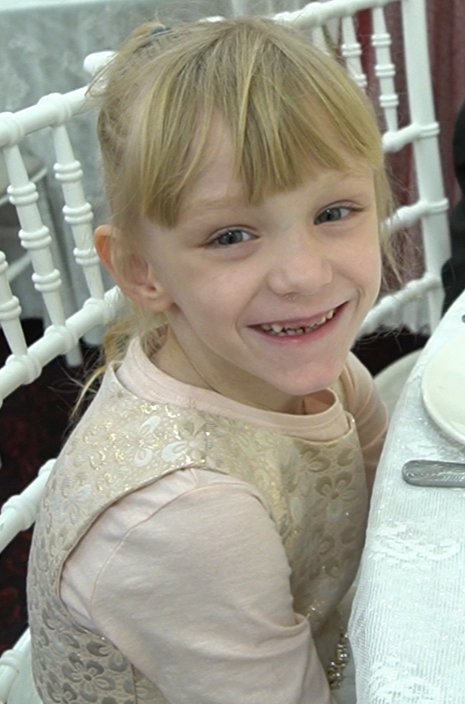 A husband and wife were sentenced at Belfast Crown Court today, Wednesday 21st June, in connection with the murder of five-year-old Nadia Zofia Kalinowska (pictured).

On 19th January 2023, Abdul Wahab (aged 35), the child's stepfather, pleaded guilty to murder and received an automatic life sentence and also pleaded guilty to two counts of Grievous Bodily Harm with Intent. He admitted carrying out multiple serious assaults on Nadia between July and December 2019.

On the same date, Nadia's mother, Aleksandra Wahab (aged 29), pleaded guilty to causing or allowing the death of her daughter and two counts of causing or allowing her to suffer serious physical harm.

Today, Abdul Wahab was sentenced to serve a minimum of 22 years' imprisonment before he will be considered for release. He will remain on licence for life. He was also sentenced to serve eight years for Grievous Bodily Harm with intent for offences occurring in the 24 hours before Nadia's death and on other occasions between July and December 2019, he was sentenced to 10 years. Both sentences to be served concurrently.
Nadia Zofia Kalinowska pictured (above) with Abdul Wahab and (below) with her mother Aleksandra Wahab.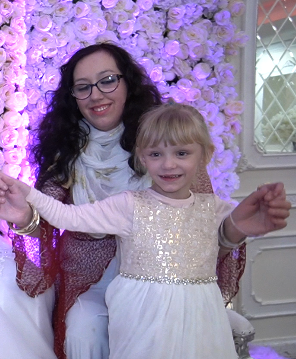 Nadia's mother Aleksandra Wahab (29) was sentenced to 11 years - half to be served in custody and the other five-and-a-half years on licence - after admitting causing or allowing the death of her daughter.  She was also sentenced to six years' imprisonment for two counts of causing or allowing Nadia to suffer serious physical harm in the 24 hours preceeding her death and and eight years' imprisonment  on other occasions between July and December 2019. Both to be served concurrently.

Detective Inspector Gina Quinn, from the Major Investigation Team, said: "Today five year old Nadia Kalinowska's mother and stepfather have each been handed a prison sentence in connection with her murder.

"Police and Ambulance attended the family home in Newtownabbey in the early hours of Sunday, 15th December 2019.

"Here, little Nadia was found unconscious, and was taken to hospital by paramedics.  Sadly, despite best medical efforts, she passed away a short time later.

"Nadia died from head and abdominal injuries, however, she also sustained multiple fractures to her skull, ribs, pelvis and collarbone and serious injuries to her brain and liver. At the time of her death, she had over 70 surface injuries on her body which had been inflicted on various occasions over a six-month period.

"Nadia, who was a young and innocent child, had been subjected to a campaign of violence by her stepfather, while her mother ignored the very obvious attacks being carried out on her young daughter. They failed to ever seek medical treatment for any of her injuries. This was the ultimate betrayal of trust by the two people who should have protected, loved and cared for Nadia.

"This has been a lengthy investigation and from the start we have worked closely with specialist prosecutors in the Public Prosecution Service to get justice for Nadia.

"I would also like to acknowledge the efforts of colleagues in the Ambulance Service and the Royal Belfast Hospital for Sick Children, who fought so hard to save Nadia's life.

"My thoughts today are with Nadia's grandmother and extended family in Poland, who have suffered unimaginable heartache and pain.

"The whole community, including teachers and staff at Nadia's school, have been left shaken by this truly distressing case. Nadia was a much-loved pupil at St James' Primary School in Newtownabbey. This was her safe space; and I'm grateful to the school for their support throughout this investigation.

"Nadia's mother and stepfather denied her the future she deserved and while today's result will not bring her back, I hope it can bring some comfort to her remaining family in Poland.

"Today in our community there are children for whom home is not their safe space.  Sometimes abuse is not obvious and the onus falls to us all to protect the most vulnerable members of our society who cannot protect themselves.

"The Police Service of Northern Ireland remains committed to investigating all reports of abuse against children and young people.  

"We want to empower our communities to be the voice for a child at risk and to have confidence to report any concerns to us so we can investigate.

"If you're concerned about a child's welfare, please contact us on 101, or in an emergency call 999."