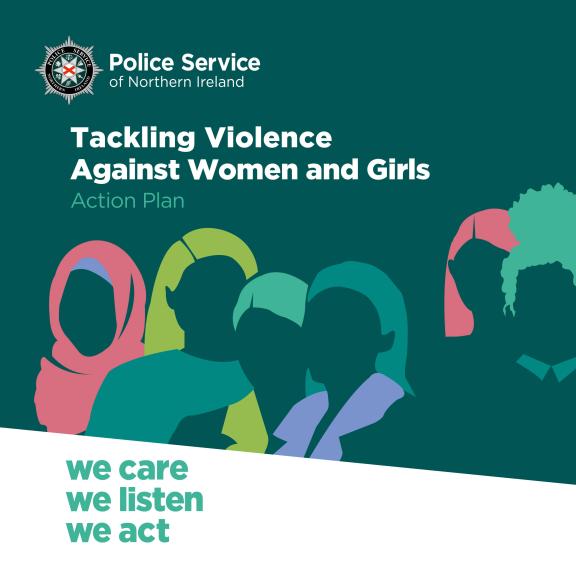 Today, 27th September 2022, the Police Service of Northern Ireland has formally launched its first Tackling Violence against Women and Girls (VAWG) Action Plan for policing.
Women and girls in Northern Ireland are disproportionately affected by violence, abuse and intimidation. From April 2021 to March 2022, in Northern Ireland, they made up 78% of all victims of sexual crimes, 68% of domestic abuse, 64% of harassment and as of April 2022, 95% of stalking crimes.
This makes tackling VAWG a top priority for the Police Service of Northern Ireland, and today, Chief Constable Simon Byrne has said the service is 'sending a strong message that it will not be tolerated' and that if you are targeting women and girls 'you will be relentlessly pursued'.
This important document sets out, for the first time in Northern Ireland, a clear framework for how the Police Service will play its part to tackle this important and enduring societal issue.
It is aligned with the UK National Strategy under three key pillars:
Building trust and confidence in policing to tackling violence against women and girls
Relentlessly pursuing perpetrators of violence and supporting victims
Creating safer spaces for women and girls
The Action Plan is focused on prevention, early intervention, partnership working and enhanced support for victims and has been influenced at a local level in collaboration with numerous key partners for example, experts within the wider criminal justice system and victim support and advocacy groups.