Understanding sexual consent and the support available
Sexual assault and abuse can happen to anyone. Regardless of disability, age, race, gender or sexual orientation.
It can be incredibly daunting coming forward to the police and reporting what happened.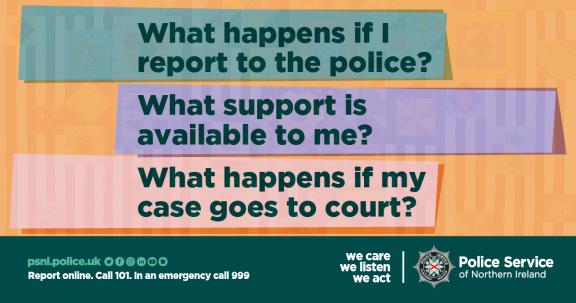 Victims often have many questions and reservations that can stop them from getting help and support.            
These can include:
What is sexual consent? Have I been abused?
I think I've been sexually assaulted, what will happen if I report to the Police?
What support is available to me?
What happens if my case goes to court?
An animation has been created by the Police Service of Northern Ireland that provides the answers to these questions.
This animation has been translated into 10 different languages.