What is Operation Encompass? 
Operation Encompass is a partnership between the Police Service of Northern Ireland, Safeguarding Board Northern Ireland, the Education Authority and schools aimed at supporting children who witness domestic violence or abuse in the home.
How it works
If Police attend a domestic abuse call, and children are present, Operation Encompass allows the officers to pass on relevant information to the safeguarding team at the child's school before 9am the following morning, so the right support can be put in place. The information shared by Police is treated in strict confidence.
Why has Operation Encompass been introduced in Northern Ireland? 
Operation Encompass was initially launched in Plymouth in February 2011 to address a shortcoming in the early sharing of information with schools and proved to very successful in providing appropriate support in a timely manner.
A pilot programme of the scheme was launched in the Downpatrick area of Northern Ireland in September 2021, followed by further rollout phases extending into more schools. A full regional rollout was completed in May 2023, meaning Operation Encompass is now operational across all 1,162 schools in Northern Ireland. This includes schools of all types – Nursery, Primary, Post Primary, Special, EOTAS, Irish Medium and Independent Christian.
Operation Encompass recognises children as unseen victims of domestic abuse. It recognises the impact of the trauma that children experience from seeing, overhearing or coming back into a house where there has been a domestic abuse incident.
Mrs Stewart from Newcastle Primary School shared her experience with Operation Encompass and how she has used this scheme to support her pupils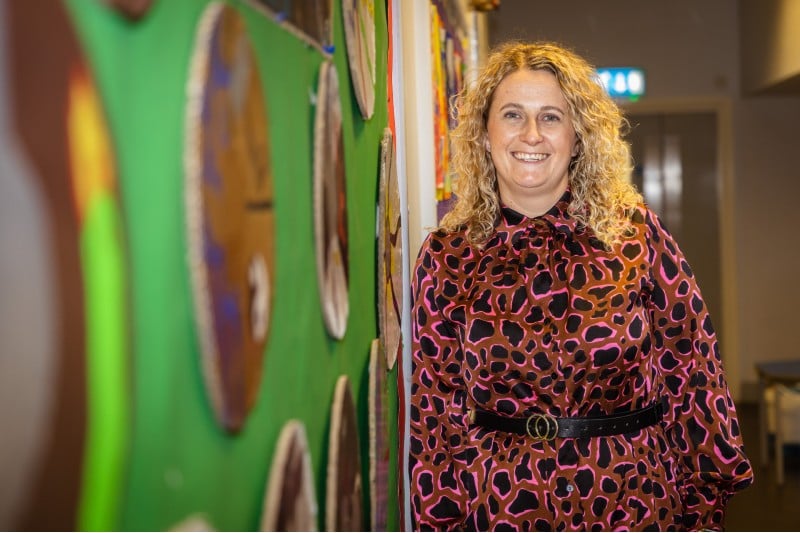 1. Can you explain a bit about what Operation Encompass is?
All incidents of domestic violence reported to the Police Service of Northern Ireland, where a child who is enrolled at our school has been present, will be shared with the Designated Teacher by the following morning. This allows us (school) to provide further support to the child involved.
2. Can you tell us about how Operation Encompass has been helpful in supporting a child in your care?
One of our pupils came into school on Monday morning after witnessing domestic violence in the home. He didn't act out of character or tell an adult that he was struggling in any way.
The call came through from the police early that morning. I was then able to go and speak to the child involved and offer support. As the day went on, the child began to open up to their class teacher about what had happened. They didn't need to 'find the words' or explain to their teacher why they were so sad, because of Operation Encompass. I feel that since we knew about the incident so quickly we were able to provide immediate support.
3. Can you tell us how Operation Encompass has been helpful in supporting a parent you work with?
Understandably the parent of the child had been badly shaken by what had happened. I was able to reassure them that social services along with ourselves in school would be doing everything that we could to support their child. I feel that the parent was reassured that they could receive regular updates from school as to the wellbeing of their child with regards to what had happened. It was also another opportunity to remind them that they shouldn't feel guilt or in any way responsible for what had happened to them. This conversation made them feel at ease with disclosing any other relevant information with school.
4. Compared to how things were before, what are the main differences now that you are involved in Operation Encompass?
Previously, we would have been informed a few weeks later. By this time the child would've been struggling to process what had happened alone in school and without the reassurance that they so desperately need. The police contacting the school saved the parent and the child of having to disclose something very personal and private to them. This allowed us in school to offer support without them having to go through the pain of disclosing.
5. Would you recommend Operation Encompass to other schools?
Without any hesitation. It's allowed us to provide immediate support without any delay. It is paramount that schools are kept informed of any changes to children's lives so that they can be prepared to deal with situations such as this.
For more information about Operation Encompass
Please contact your school or visit http://www.operationencompass.org/